Crossfields Institute Level 4 Diploma in Steiner Waldorf Early Childhood Studies (EYE)
The Level 4 course is recognised by the DfE and fully meets the Early Years Educator (EYE) criteria. The training is delivered part time, with full day sessions once a month over two years. These take place on Saturdays at Steiner House, the home of Anthroposophy in the UK. Steiner House is located adjacent to Regents Park and is ideally situated for excellent transport links.
In addition there are four five-day residential sessions over two years. These take place at Hawkwood College, Stroud, in beautiful rural Gloucestershire.
The curriculum introduces the Waldorf understanding of early childhood development and the principles and practice of Waldorf care and education. This is achieved through tutorials, lectures, artistic activities, singing, eurythmy and observation in Waldorf kindergartens.
Year One: Foundation Year
An introduction to the work of Rudolf Steiner and Waldorf education.
The development of the child from birth to seven years and an overview of human development.
An introduction to anthroposophy (Rudolf Steiner's philosophy).
The principles of Waldorf early childhood pedagogy and an overview of Waldorf education
Artistic activities for personal development – eurythmy, speech, music, painting, puppetry, handwork and craft activities.
50 hours observation in Waldorf early childhood settings (to be arranged by students). Details at the August residential.
Year Two: Education Year
The second year deals increasingly with the practical aspects of Waldorf early childhood education.
Practical and social aspects of Waldorf early childhood education.
Personal development of the teacher.
Professional practice and current early years legislation.
Continuation of artistic activities.
50 hours observation in Waldorf early childhood settings.
Throughout Years One and Two, between monthly sessions, students will undertake an average of one essay per month, as well as working towards a major essay at the end of Year Two. In Year One learners will also attend a fortnightly evening online study group and write up summaries of the two texts.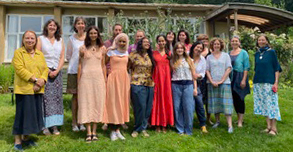 Assessment for Level 4
There will be an induction information session at the initial August residential where each learner will receive a Level 4 handbook. This will include full details of the curriculum, assessment criteria and assignments. Students will be assisted in the setting up of an evidence folder.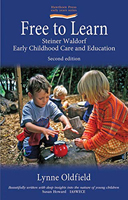 Recommended reading
Free to Learn, Hawthorn Press 2nd edition (2012), by Lynne Oldfield (LoSWEC course founder).
Julia Allan
Suzanne Leek
Consultant: Lynne Oldfield
---